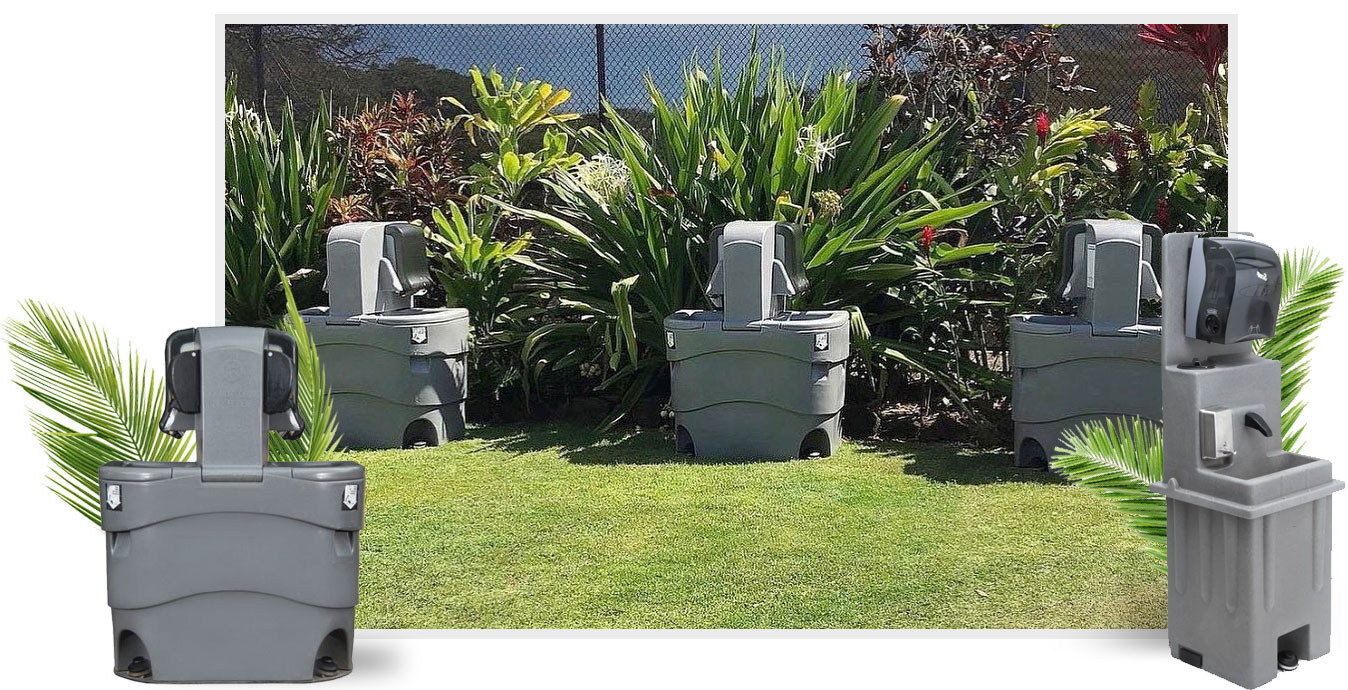 Portable Handwashing Station Rentals on Oahu
Our portable handwashing sinks are very popular with special events throughout Oahu. They feature hands-free operation (using foot pumps) and are made of durable polyethylene (fresh water and gray water tanks.). They come equipped with hand-towel and soap dispensers to ensure clean & sanitized hands.
We have several different models to choose from. Let us help you choose your hand-wash station that best fits your needs. This is a great addition to have at your event to take care of your hand washing needs – especially those serving food. These hand washing stations encourage people to stay longer at your event.
Disclaimer: Water provided is non-potable and not for drinking purposes.
EVENT SANITATION RENTALS ON OAHU
BEST PRICES ON OAHU – WE WILL MEET OR BEAT ANY PRICE!
PUMP OUT AND RESTOCKING AVAILABLE FOR A SMALL FEE!
For 3+ day rentals, we can service your rental so it will be freshly cleaned mid-point.